SAI360 GRC - Integrated Suite of Risk and Compliance Solutions
Whether you are looking to automate one particular process or want to bring your end-to-end program to the next level, our solutions and experts are here to help.

MODULAR
Streamline risk and compliance program at your own pace to ensure quick ROI

PRE-CONFIGURED
For cost effective and shorter implementations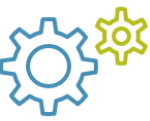 ADAPTABLE
Can be further configured to support your specific processes
SAI360 GRC - Integrated Suite of Risk & Compliance Solutions
Risks are pervasive throughout the organization, and they are managed from the business, functions, third parties and audits. To ensure compliance and proper risk management, companies need to review enterprise-wide business processes, assess current and potential risks, and design procedures or controls to mitigate those risks. 
An integrated GRC solution provides a user-friendly interface to efficiently and seamlessly store, mine, and extract risk data from various sources. Organisations can achieve significant benefits from having a holistic solution and approach to risk management. SAI360 provides the means to do so.
SAI360 GRC for Risk Management
Better Insights into Your Risk Profile: A

360°

 view in your risk management program with real-time drillable dashboards

Effectively Engage the First Line of Defense: Embed risk management into your organization through powerful workflows and intuitive user interface
Fact based Decision Making: Get risk management at the board's table by providing strategic insights on risk to senior leadership
SAI360 GRC for Business Continuity Management
Establishing a clear view of risk by mapping processes to your risk and control framework throughout the business continuity process.

Prioritizing what's most important through business impact assessment. Effectively monitor risk to prevent and detect crisis. Manage crisis events confidently and recover efficiently.

Driving business resilience. The software is intuitive and allows you to easily collect information from stakeholders with automated responses and processes to build organizational resilience.
SAI360 GRC for Compliance Management
Gain confidence in your coverage of ever-changing laws and regulations

Automate your regulatory compliance process and cut down duplication of effort 

Reduce the headache of regulatory exams and easily prove compliance
Increase transparency of compliance department's work to support expenditure on resources
SAI360 GRC for SOX and Internal Control
Accelerate your compliance program: SaaS-based solution to get you up and running in a matter of days

Establish leadership and investor trust: Greater transparency and insights into your internal control program
Reduce SOX management costs: Create efficiencies through the automation of your SOX compliance
SAI360 GRC for Internal Audit
Secure access to all audit information anytime, anywhere; online and offline

Streamlined audit planning through full visibility into resources and skill availability
Strict audit trail of all relevant audit activities and evidencing of findings
Simplified time registration, skill alignment and reduced reporting efforts 
Reduced reporting efforts with real-time view on audit findings and recommendations
SAI360 GRC for Information Security Management
One holistic view: BWise is the umbrella solution that can connect all your point solutions to give you a holistic view on your information systems for consolidated reporting and ensures all alerts are visible in one system.

Realtime insights for better risk prevention: The automation of risk mitigation and robust workflow capabilities allows for reduced incident response time.

Streamlined compliance: Improve the efficiency and effectiveness of your compliance programs.